We're already halfway into 2015 and it's shaping up to be the best year for the housing market since 2006, which was the peak of the "housing bubble." Fortunately for the real estate market, this time it's no bubble – according to realtor.com Chief Economist Johnathan Smoke, the gains in the market are real and sustainable.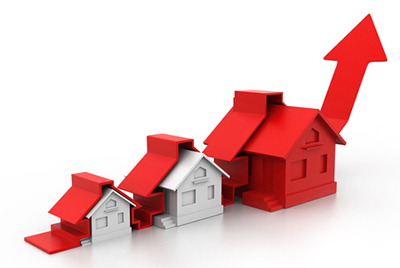 In fact, real estate publisher websites across the board are experiencing 15% year-over-year growth in unique users – with realtor.com experiencing more than twice that! So what are some of the reasons for the growth?
Jobs: More than 3 million jobs have been created in the past year, with a third of those jobs created for people in the 24-to-35 year range – the most popular group of first time home buyers!
Consumer Confidence: Consumers are getting over the wintertime blues and back in the game. As confidence in the economy grows, so does the desire for home ownership.
Rent: As rent prices go up, the number of home buyers also increases. In approximately 80% of the counties in the U.S., it is cheaper to buy than rent.
With new home sales also up over 23% over the last year, the housing market is looking extremely favorable for 2015. With mortgage rates rising, buyers are feeling the heat and willing to make decisions and sign contracts faster than ever.
Wondering how your members can compete for listings? Learn more about the ListHub tools that can help them win more listings, recruit more agents, and generate more referrals in your market. Contact us today to learn about on-site or online training for your members.

Published: June 2015