Owning a home is the great American dream! When it comes to buying a home, most of your clients naturally begin by combing through thousands of online listings, oohing and aahing as they find homes they ♥. While the process varies from client to client, that first-time home buying feeling only happens once. And when it comes to that group, here are the facts:
First-time buyers account for 52% of the future buying potential
Despite being plagued by student loan debt and in a different headspace than previous generations, Millennials are ready to buy with the majority of current first-time home buyers being in this generation
Older Millennials (25-34) dominate current home shoppers, making up 33% of the market
How to Win Over Millennials?
As with all buyers, first-time home buyers are aware of the long-term financial commitment that comes with homeownership. However, while they know what features and amenities they want in a home and are expecting a mortgage payment, they may not know about the additional "hidden" costs associated with buying a home. Remember, these buyers are completely new to the process and are looking for an agent who knows their stuff! In fact, according to the National Association of REALTORS®, 74% of Millennials said that help understanding the purchase process is the most beneficial part of having a real estate agent. This is your chance to demonstrate your value!
Hidden Expenses of Home Buying Explained for Millennials
We've made that easy for you by creating the infographic below for you to share directly with your first-time home buyer clients.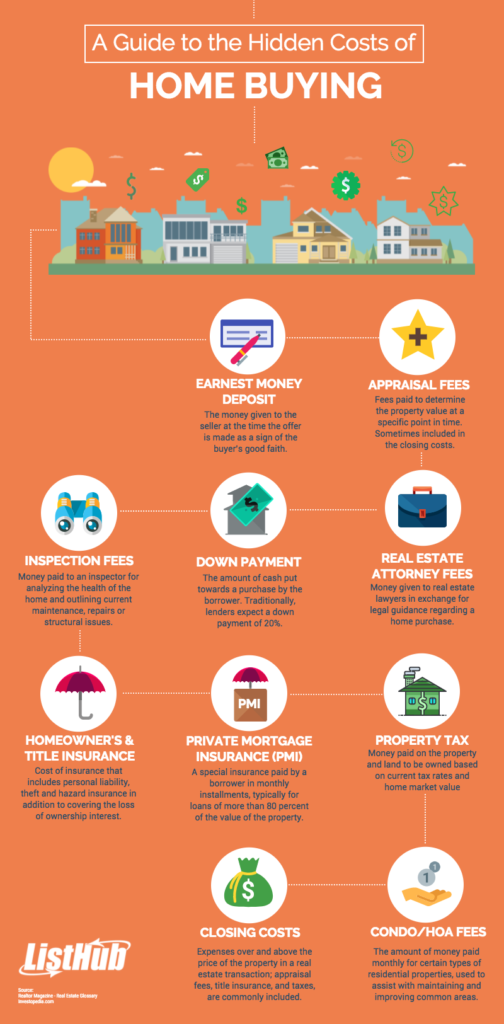 Interested in learning more tips about how to best work with first-time home buyers and specifically the Millennial market? Watch our recent webinar to learn how you can market to this group more effectively to win their business and create a valuable long-term relationship. You'll get answers the following questions…
What are Millennials looking for in a real estate agent?
What can I do to improve my online presence?
How can I communicate with Millennials more effectively?
What tools can I use to streamline these tasks and win over the Millennial market?

---

Published: June 2017