The results are in! In a recent survey of our ListHub Pro customers, 79% noted that they love using the seller reports for their clients and 62% shared that their favorite ListHub Pro feature was the ability to email the seller reports to their clients automatically.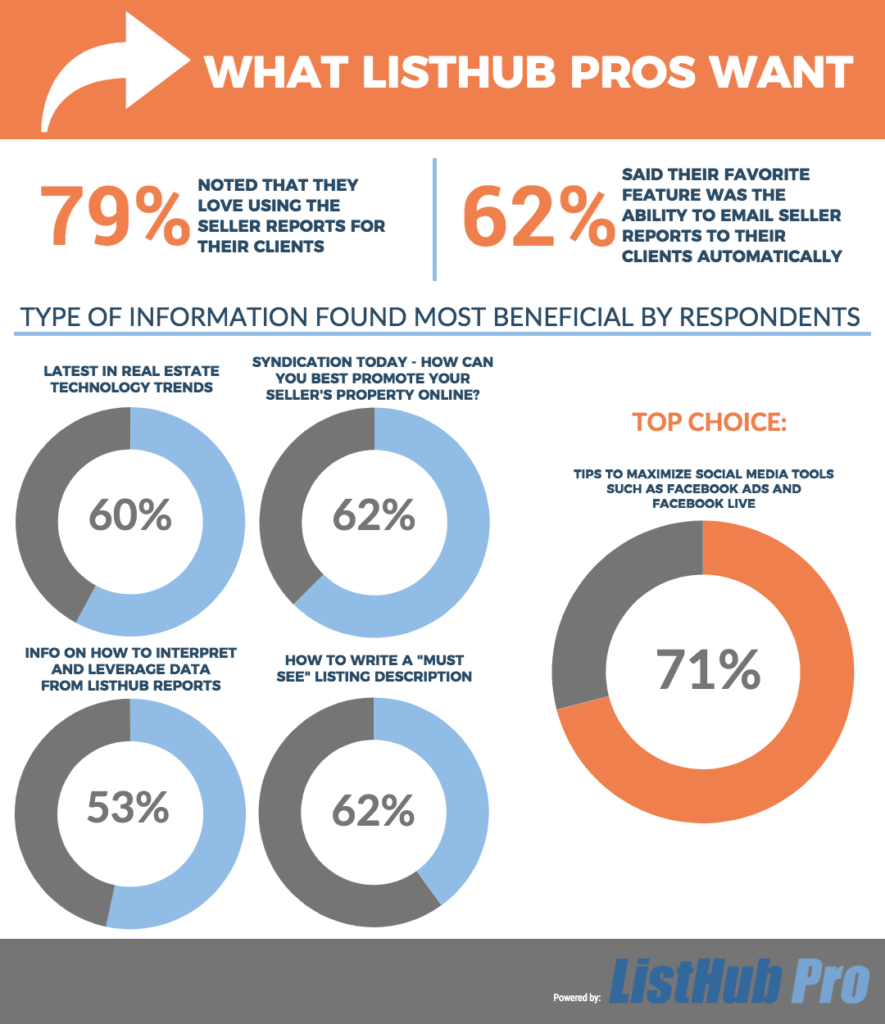 Interestingly, 54% of these customers also let us know that they weren't using ListHub as much as you would like to and another 53% cited that they'd like to learn more about how to better leverage the data available through your ListHub reports.  
ListHub has a variety of training options to assist and empower you and your agents with the exact information that you're asking for! Here is how we can help ListHub customers leverage your data today:
FREE Weekly Trainings
ListHub's knowledgeable Training Team provides free, 30 minute, weekly webinars for both ListHub Pro and Basic customers. Attend these webinars to:
Receive helpful information about key features of ListHub (that you may not be aware of!) to make the most of your account

Learn ways to

leverage data that you already have

in your reports with your clients, agents, and in your online marketing efforts

Walk away with examples of how other brokers are utilizing the data to spark ideas for how you can apply to your own brokerage
Private Brokerage Trainings
If you are a Pro or Pro-Plus customer and you'd prefer to schedule a private online training with one of our expert ListHub Trainers, perhaps scheduled during a sales meeting or a time of your choosing, click here.  
DIY Training
If you prefer to access training materials on your own time that address specific topics, check out our popular ListHub YouTube Channel to view all of our helpful video tutorials.

Don't Have ListHub Reports?

We also offer online training for our Basic users to make the most of your free account – click here to sign up. If you are interested in accessing reporting for your listings, including automated seller reports contact us at info@listhub.com or call 877-847-3394 x1 to learn more.
---

Published: May 2017