Do you have listings in rural areas? Are you looking for buyers enjoying life in the countryside?
Their network of leading land sites, Lands of America, Land And Farm and LandWatch, attracts millions of buyers and sellers who are actively looking for rural properties and real estate professionals. By promoting your listings on these sites, you'll receive powerful exposure to help you generate leads and sales.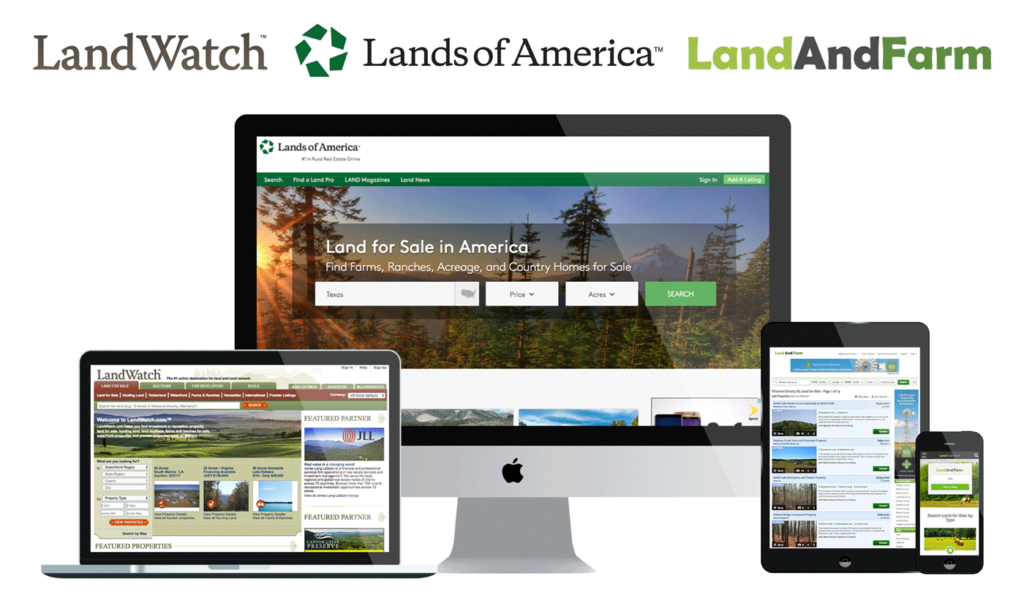 Interested in Increased Exposure?
By subscribing to their listing plans, your properties are exposed to 4x the views and 3x the leads*.
Additionally, you'll receive prominent placements in search results, easy-to-use marketing tools, and exclusive advertising opportunities.
Boost Your Listing Visibility Today!
Upgrade Your Listings on Lands of America & Land And Farm
Reach 3.8 million monthly visitors*
Manage all your properties with a single listing management system
Gain exposure on both sites, plus syndication to over 65 partner sites
Access thousands of sales comps
Upgrade Your Listings on LandWatch
Reach 3.3 million monthly visitors*
Join one of the largest rural listing site in the market*
Receive top rankings in rural real estate search results
* Source: Google Analytics and internal data
---
How to Get Set Up & Choose This and Other ListHub Publishers
Brokers: Create your free ListHub Account or log in to your existing account.
Click the "Publishers" tab and then "Publisher Choices" to choose publisher websites where you wish to send your listings. If you chose "Maximum Marketing" when you created your ListHub account, your listings will automatically be sent to all publishers.