We are living in an increasingly digital world and searching for a home is no different. Buyers now have easy access to apps that let them search by location and neighborhoods. Online searching maximizes the ability to compare and contrast homes on the market by selected features and many times this is done before a potential home buyer connects with a real estate agent.
In their Real Estate in a Digital Age report, realtor.com® examines how real estate professionals utilize technology in their everyday business practices. Check out our infographic below for highlights from the report, and click here to read additional statistics from the full report.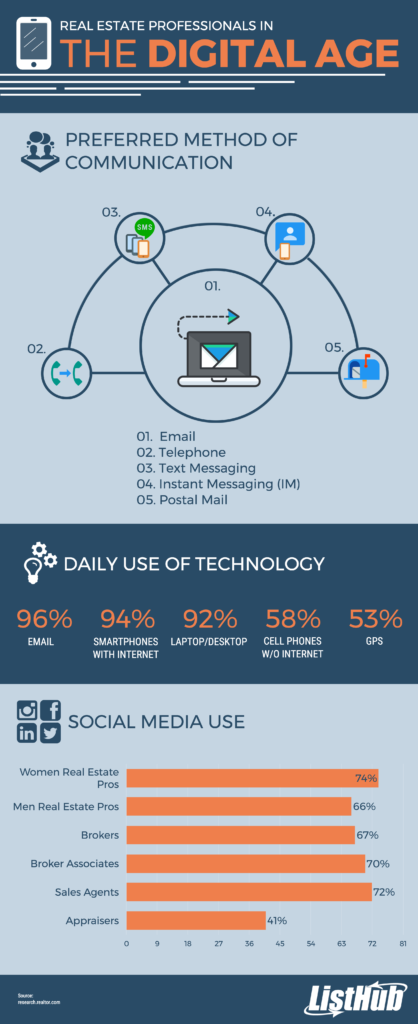 Staying up to date with new technology is extremely important for today's real estate professionals, but can often be a major challenge when balancing other priorities and a busy workload. Position yourself for success by utilizing the real estate tech tools provided with the Business Builder Bundle. Not only can you consolidate and route online leads with FiveStreet, but you can connect with clients throughout the remainder of the real estate lifecycle by providing them with neighborhood-level data direct from your MLS, while measuring your online marketing success with Market Snapshot® and ListHub Pro Reports. Click here to learn more.
---

Published: April 2017