September would ordinarily be the end of the high season for residential real estate, with schools back in session across the U.S. and families reluctant to uproot. But hold on—this is no ordinary year, and a preliminary review of the month's data on realtor.com® shows that September is shaping up to be the hottest fall in a decade.
Homes for sale in September are moving 4% more quickly than last year, and that's even as prices hit record highs. The median home price maintained August's level of $250,000, which is 9% higher than one year ago. That's a new high for September.
"The fundamental trends we have been seeing all year remain solidly in place as we enter the slower time of the year," says realtor.com's Chief Economist, Jonathan Smoke.
Meaning short supply and high demand, which results in high prices.
Granted, September saw a bit of the typical seasonal slowdown, with properties spending five more days on market (77) than last month—but that's still three days faster than last year at this time. At the same time, fewer homes are coming on the market, further diminishing supply. Total inventory remains considerably lower than one year ago, leaving buyers with fewer options in a market that has already been pretty tight.
Check out our infographic below highlighting September's stats and hottest markets and read the full article on the realtor.com website.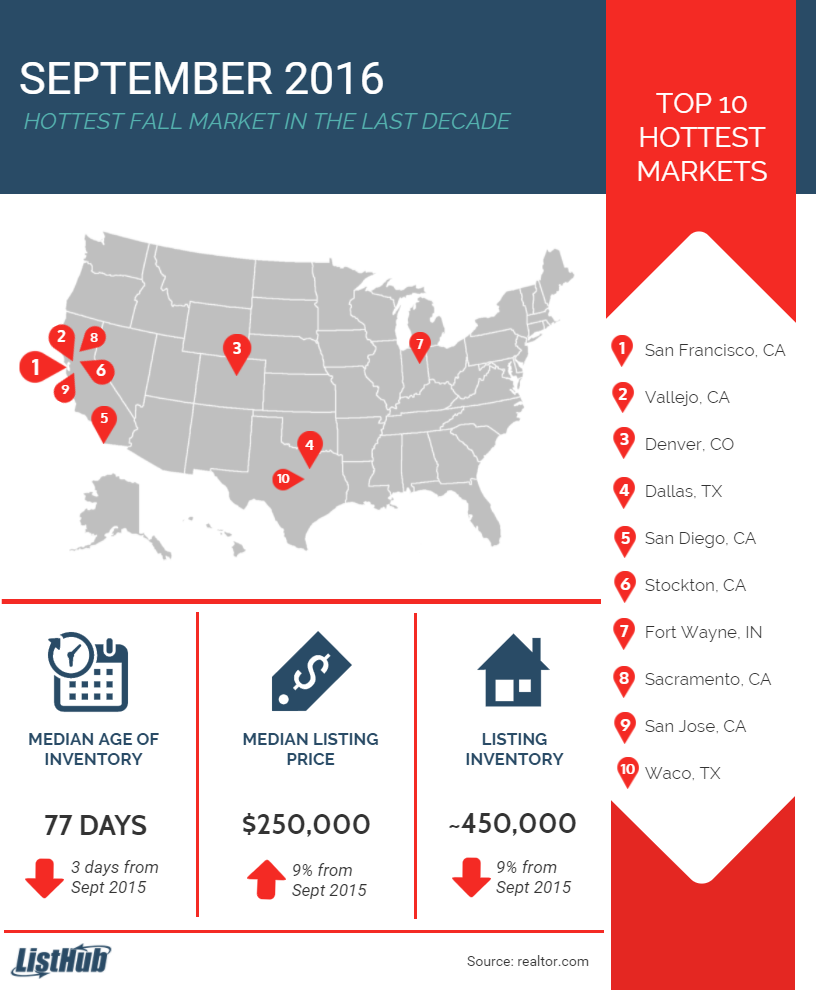 ---

Published: October 2016