Year after year, more information becomes available to consumers as technology evolves and real estate consumer websites become more robust. It can be a challenge for real estate professionals to keep up with the ever-evolving online landscape, while also managing the increasing number of inbound leads from various sources. Just last month, ListHub delivered more than 1.9 million leads to brokers and agents nationwide.* The question is: how can you convert more of your online leads?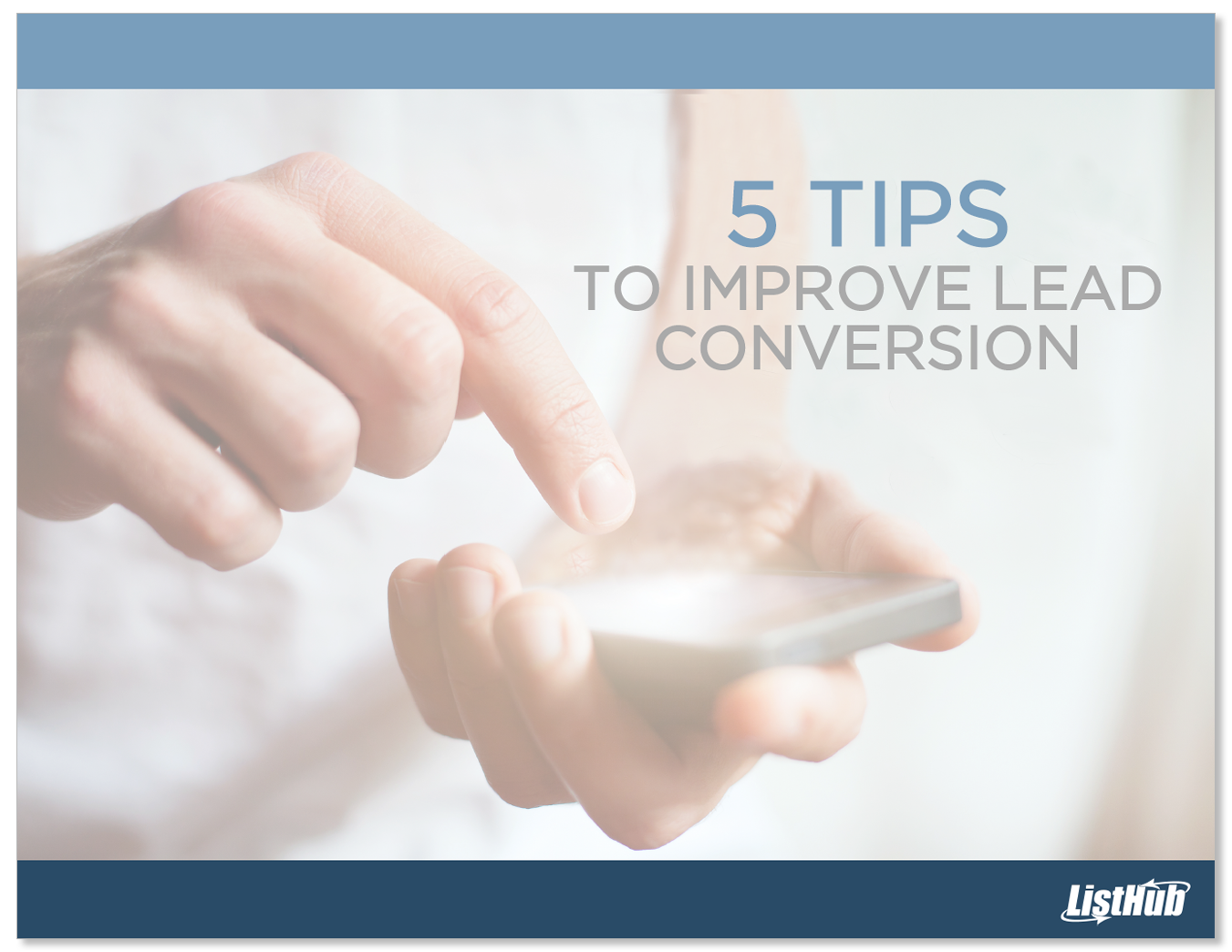 A recent report from ComScore shows that more Americans are browsing on their mobile device (61%) than desktop. It's therefore no surprise that consumer real estate search websites have seen huge surges in mobile traffic in recent years. According to the 2015 Profile and Home Buyers and Sellers from the National Association of REALTORS®, more than half of home buyers (66%) found the home they purchased through mobile search and an increasing number of buyers stated they found their agent through their mobile device. Mobile consumers are on-the-go and looking for immediate responses to their inquiries. Response time is critical – if you're not following up with leads within 5 minutes, someone else is!
With the number of leads from online sources constantly increasing, it's crucial to have an effective system to respond to those leads. To maximize your lead management and conversion efforts, we've put together a FREE guide of 5 Tips to Improve Lead Conversion to help you effectively manage the leads in your pipeline. The guide includes simple tips to help that can be easily applied to make sure you aren't leaving money on the table with incoming online leads.
Click here to download this free guide.
Lead generation, nurturing, and conversion play a major role in real estate success. Even as busy real estate professionals, you must dedicate time to maintaining and nurturing a healthy pipeline in order to grow your business. In a world where technology and mobility are ingrained in nearly every facet of everyday life, it's important to capitalize on the tools available to simplify your lead management practices. Click here to learn more about the lead management tools available to brokers and agents through ListHub.
*Source: ListHub Internal Data, March 2016
---

Published: April 2016